Who We Work With
Ascot Lawyers work with many different types of businesses across a range of industries, both locally and nationally:
To find out more about working with Ascot Lawyers please call Avis Gibbins on 01344 512370 or email
This email address is being protected from spambots. You need JavaScript enabled to view it.
BritishForcesDiscounts.co.uk
Ascot Lawyers is pleased to support the British Armed Forces by offering a 10% discount to all active and retired personnel.
HealthStaffDiscounts.co.uk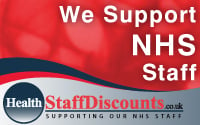 Ascot Lawyers is pleased to support the NHS by offering a 10% discount to its staff across the UK.
Purple Legal Network

The Purple Legal Network ("PLN"), is a revolutionary support and referral scheme launched by Darbys, a top 200 tier law firm, in January 2014. PLN prides itself in offering clients a great service – every lawyer, every time. As a law firm, Darbys is keenly aware of the many challenges that face smaller law firms. PLN is free to join and has been created to work with, support and help address the needs of smaller practices.
With the resources of a national law firm, PLN offers an unrivalled package that benefits both member firms and their clients. Working closely with member firms, PLN wants to ensure that they and their clients receive the right advice, at the right time. Be it legal advice or third party assistance, PLN aims to work with firms to ensure that they retain their client database through its strict non poaching agreement, as well as being on hand to facilitate a timely resolution of important issues for both clients and the firms it works with across the legal spectrum. PLN also aims to facilitate introductions and forge links with other professional advisors or businesses who can provide support to PLN, member firms and their clients.
With a plethora of other support services including free CPD training, compliance assistance, business support and innovative service lines, PLN works with forward-thinking firms to protect and grow their business, by developing a trusted professional relationship with them and their clients.
Wentworths Financial - Insurance for you, your family and your home
Mortgage advice – with your own personal expert
Wentworths Financial provides expert comprehensive mortgage advice for everyone from first timers and remortgagers, to experienced buy to let landlords.
Our ability to see the whole market available to intermediaries, to cut through the fine print and explain the pros and cons of each product makes life easy.
Whatever you have in life, it makes sense to protect it. Whether it's you, your family or your possessions, making sure everything is covered provides much-needed peace of mind.
At Wentworths Financial we always talk to our clients about the need for mortgage protection. We work closely with a range of providers to offer a range of products to help protect what will probably be their biggest financial commitment.
Get expert advice on your side now. Call us today on 01256 701049 / 07767871540. Or email us at This email address is being protected from spambots. You need JavaScript enabled to view it..
Ascot United
The Club has grown to become one of the largest football clubs in the UK . Currently there are over 750 registered players, embracing all ages from age 5 and all levels of ability.
Aldershot Town Football Club

Aldershot Town Football Club were formed in 1992. Currently playing in The Football League's 4th tier, the club are an essential part of the town of Aldershot's community, embracing local sponsors and fans alike.
Bracknell Bees Ice Hockey Club

Garrison FM Radio
The private company Garrison Radio was brought into being in 2001, by the former Radio 1 DJ Mark Page, to serve British Army garrisons around the UK.
The Army had decided it wanted to have its own radio service for its troops based in Britain and as part of an Army Communications Initiative, the radio station was contracted to broadcast an entertaining mix of music and chat, with an emphasis on bringing Army News to soldiers, their families and the wider Army community. This it has continued to do and from that exciting start, great things have been achieved along the way, including the opening of more and more Garrison Radio Stations
Crowthorne Service Centre
Jason Brown and Tom Wheeler originally from Ascot, Berkshire bring with them over 35 years of motor trade experience, plus their hands on approach that existing customers have become accustomed to. It has always been their aim to ensure that the good old fashioned garage values are always present in the service offered and that their customers experience only the highest level of service at all times
http://www.crowthorneservicecentre.co.uk/
Country Music Radio Nashville
Longacres Nursery

Longacres Garden Centre is the largest independent garden centre in the south east of England. We are situated on 9 acres of land at Bagshot, Surrey, just off junction 3 of the M3. Our 2012 rebuild and refurbishment is now complete - come and see the new-look Longacres!
www.longacres.co.uk
Invisible Goddess
Invisible Goddess offers Divorce Recovery and Life Empowerment Solutions to women going through divorce or separation from a long-term relationship, particularly if they did not initiate the breakup. The process is designed to assist you in a smoother transition through the three major hurdles to healing and wholeness following divorce and separation, namely: recovering from shock and trauma, transforming mental and emotional pain and creating a meaningful and fulfilled new life.
http://www.invisiblegoddess.com/
Focal Point Advertising

Focal Point are an independent Advertising Agency offering innovative advertising solutions within the outdoor and out of home arena – anything from billboards, stations, buses and taxis to some non traditional forms of advertising such as sandwich bags, beermats, washrooms and petrol pump nozzles through to some really innovative ideas. "Stopping advertising to save money is like stopping your watch to save time"
www.focalpointadvertising.co.uk
Senior Moves

Senior Moves offers a relocation and downsizing service for older people. The services offered are designed to provide support to ensure your move is a smooth as possible. Senior Moves aims to give older people (and their families) the specialist advice, care and practical 'hands on' help they need when moving home in later life.
Q1Care is about confronting the issue of loneliness and isolation in our local community. We specialise in good, traditional companionship, support and discrete care.
We believe in talking with our clients and not to them. In today's culture, services seem to solely offer care or cures, but do not seem to offer relationships. We spend a lot of time with our clients. Very often there is no cure but a relationship with someone who really cares is invaluable.
Our clients include people recuperating post hospital admission, long term physically disabled adults and elderly clients with related issues such as dementia or reduced sensory functions such as eyesight. We also offer structured support for relatives caring for a family member to enable respite from the responsibilities. This brings peace of mind so they can take a real break.
To find out more about working with Ascot Lawyers please call Avis Gibbins on 01344 512370 or email
This email address is being protected from spambots. You need JavaScript enabled to view it.